(You can watch video #2 in this series HERE)
Apparently a few folks were confused about the point I was making in this first video… and they shared it anyway, which led to great comments like this…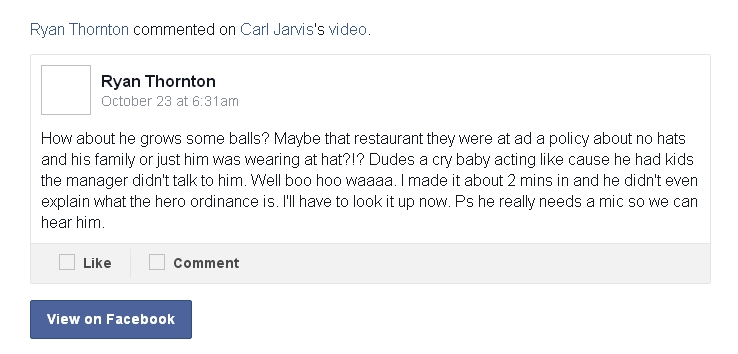 Thanks for proving my point, bro!
SHARE THIS VIDEO IN FACEBOOK BY CLICKING HERE
Tell people about this video by directing them to HEROSUCKS.COM
Learn more about Carl's candidacy.
P.S. – Off the Kuff has refused to published Carl's website link and endorsements on the 2015 election page… Is that discrimination?  
Leave a comment if anything's changed, but in the meantime be sure to read the deceptive notice at the top of the 2015 election page… HERE

SIGN UP HERE TO RECEIVE ADDITIONAL UPDATES:
[wysija_form id="2″]